Hundred Miles To Nowhere
Elisa Korenne, an award-winning songwriter known for her original songs about oddballs in history, left New York City in 2006 to be an artist-in-residence in rural west central Minnesota. When she fell in love with the local outdoorsman, she moved and became a fish out of water in New York Mills, Minnesota, a town of 1100 people. To survive the culture shock, she wrote and composed about herself and other oddballs. "I felt lonely and disconnected," Korenne says. "So I channeled my loneliness the only way I knew how."
In smooth, well-crafted prose, Korenne's new memoir "Hundred Miles to Nowhere: An Unlikely Love Story" tells the story of finding somewhere, and someone, in the middle of nowhere. The book is an unlikely love story about a musician, intra-American culture shock, and discovering that sometimes lost is on the way. In her journey to span to rural-urban divide, Korenne describes adventures such as a three-day canoe-camping trip of a blind date, roadkill for dinner, and living through a tornado.
Hundred Miles to Nowhere: An Unlikely Love Story by Elisa Korenne is available at bookstores and online.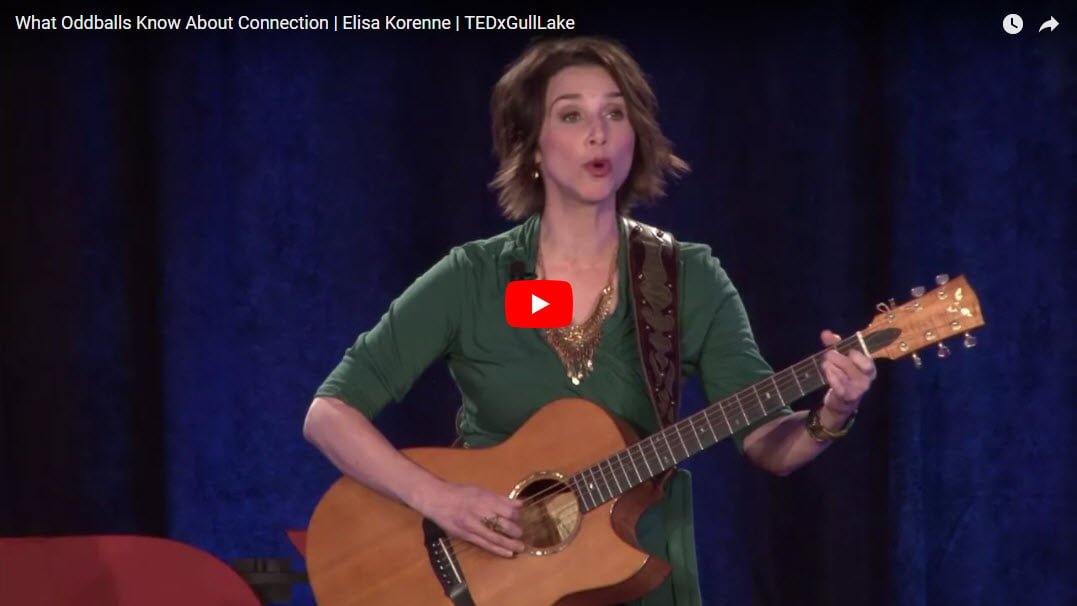 Featured as the closing TED Talk at TEDx Gull Lake 2017:
"A Madam, a Lightbulb-Eater, and a Fish Out of Water: What Oddballs Know About Connection"
 by Elisa Korenne.
Elisa Korenne writes songs about oddballs in history. When those songs led her to move from New York City to rural Minnesota, she became the oddball. Sharing her songs, the stories behind them, and her own humbling journey as a fish out of water, Elisa explains how differences can create connection.
Place cursor over testimonial to pause