Mary Hanson talks with Elisa Korenne, songwriter/singer and author, about her decision to move from New York City to a small town in Minnesota, New York Mills. She has written a book about this journey, One Hundred Miles To Nowhere, which is a love story as well as a thought provoking read about accepting differences. Elisa also performs one of her songs.
John Harris interviews Minnesota Singer/Songwriter, and frequent music guest on Prairie Musicians, Elisa Korenne, about her new book "Hundred Miles to Nowhere: An Unlikely Love Story".  Also, a music video from Elisa called "Sister Lumberjack"
What People Are Saying about Elisa's Music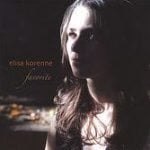 Top 50 New Indie Artist Release Pick
Singer & Musician Magazine
"Elisa Korenne's newest CD, Favorite, couldn't be released on a better-named label. Edgy and Elegant truly describes Favorite, and it's sure to be just that as soon as you listen. When the opening track crackled with radio static and a hollow sound, I really wondered what I was in for. Then there were layers of drums, guitars, and bass that only accentuated Elisa Korenne's beautiful, mellow vocals. With unique lyrics like 'Twist-tie mouth wrapping up a puckered pout" and a gorgeous a cappella harmony on my person favorite track, 'Instead,' Elisa Korenne's new CD belongs on anyone's must play list."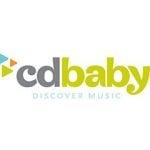 CD Baby
CD Baby
"One of the best albums we've ever heard….With the attitude of female country, the grounded rootsy sound of Americana and the accessibility of folk rock, Elisa Korenne serves up a convincing, professional album that straddles itself between Melissa Etheridge, Aimee Mann, Veruca Salt and Jann Arden. Even while she draws from various genres as different as adult contemporary and Americana country, her sound is cohesive, well-blended and really damn catchy. For those who lean towards adult female rock, this lady has guts, substance and yet, she never loses her elegant touch."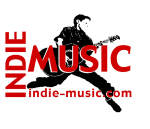 Indie Music
Indie Music
"Korenne is like a great trapeze artist, floating effortlessly through a multitude of genres, her superb voice catching her each time with equal ease."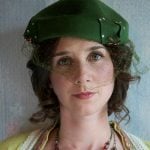 The New York Sun
The New York Sun
"Elisa's silky voice wraps around driving guitars and soft percussion with equal ease."
The Aquarian
The Aquarian
"…captivates your eyes and ears…"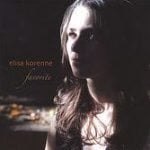 Music Morsels
Music Morsels
" combining the soulfulness of Tori Amos, the gritty pop sensibility of Sheryl Crow and her own distinct personality… Wonderfully emotive vocals and stunning songcrafting both lyrically and musically."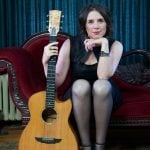 Womenfolk.net
WomenFolk.net
"…stands out [with] husky vocals, engaging lyrics, and catchy melodies…"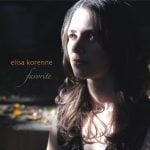 Craig Hyman, Independent A&R/Consultant, Numinous Music
Craig Hyman, Independent A&R/Consultant, Numinous Music
"Superb, sexy, sultry, and soulful is Elisa Korenne's Favorite. Her vocal strength is outstanding and I would compare it to any female singer-songwriter in existence today. "
Nevers-a-Vif Festival
Nevers-a-Vif Festival
"…la douce et belle Elisa Korenne. Issue de la scène folk-rock-indie new-yorkaise, elle affiche un style personnel, teinté de blues et de funk roots. A découvrir!"
(Translation: The sweet and beautiful Elisa Korenne. From the New York folk-rock-indie scene, she has a personal style, tinged with blues and funk roots. To discover!)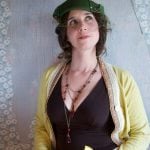 Crossroads Music Magazine
Crossroads Music Magazine
"En tout cas l'écoute de son premier album « Edgy & Elegant music » m'a rendu heureux… Vraiment heureux! Je suis fier de cette découverte même si je reconnais qu'il faut un peu de temps pour rentrer dans son univers qui se situe à mi chemin entre l'americana le plus traditionnel et un funk roots classieux. Pour le décrire, imaginez une voix mélodieuse qui illumine des sonorités âpres et rugueuses et vous aurez une partie de la vérité….Il se trouve, qui plus est, qu'Elisa Korenne est aussi une fille charmante dans le vie…. Brillante envolée solitaire en tout cas… Une grande artiste à découvrir d'urgence."
(Translation: "In any case listening to her first album "Edgy & Elegant music" made me happy ... Really happy! I am proud of this discovery even if I recognize that it takes a little time to return to its universe which is halfway between the most traditional Americana and a classy root funk. To describe it, imagine a melodious voice that illuminates rough and rough sonorities and you will have a part of the truth .... It is also, that Elisa Korenne is also a charming girl in life .... Brilliant solo flight in any case ... A great artist to discover urgently")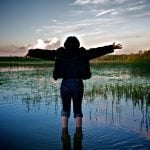 Sligo Weekender, Ireland
Sligo Weekender, Ireland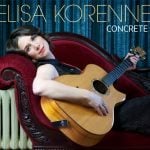 Pulse Weekly
Pulse Weekly
"Elisa Korenne's rich voice is amazingly addictive."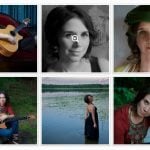 Ron Olesko, WFDU, Fairfield, NJ
Ron Olesko, WFDU, Fairfield, NJ
"…someone we will be hearing more from!"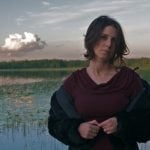 Time Out New York
Time Out New York
"…a step above the singer-songwriters who haunt the city's venues…"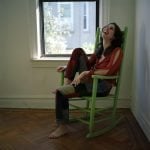 Siren Song Magazine
Siren Song Magazine
"Bask in the warm glow of rhapsodist Elisa Korenne as her honest vocals offer stories of love and loss. From the first notes of her artful acoustic guitar playing, the rest of the world disappears and you will be captivated by her humble musicality. Reminiscent of Sarah McLachlan's earlier albums, each song is contemplatively revealing. And Korenne's skilled strumming provides a seductive counter-rhythm to every heartache and adventure revealed by her luxurious voice."
The Daily Collegian of Penn State University, State College, PA
The Daily Collegian of Penn State University, State College, PA
"vocal intensity…lyrics that reflect life."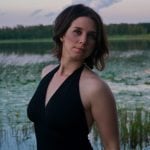 Marty Kasamarski, Marty's Bar, Portchester, NY
Marty Kasamarski, Marty's Bar, Portchester, NY
"Of the tens of thousands of shows I have reviewed over the past 25 years, Elisa's music is at the top of the talent list."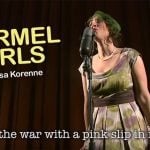 Village Voice, New York, NY
Village Voice, New York, NY
"…set apart from the rest."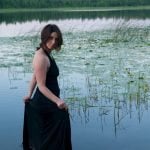 Edge Underground
Edge Underground
"Elisa's vocals on [Infatuation] are amazing."
Claire Avitabile
Director of Performing Arts, Sabes JCC, Minneapolis, MN
"The show was fantastic – featuring a fun mix of storytelling, audience interaction, song/music performance, teaching moments, and so much more. Elisa is as professional as they come, both on and off stage, and gave a strong, thoughtful, humorous and heart-warming performance that our audience loved – from teens to senior citizens. We would gladly bring her back in the future, and highly recommend Elisa and 'Oy Vey' to any venue.
Taylor Barnes
Director, The Arts Center, Jamestown, North Dakota
" 'Oy Vey is Jewish for Uff-da' " is one of those performances that is difficult to describe – because it's so rich and complex. Elisa thoughtfully weaves stories and songs together that both entertain and inform the audience. The performance is fun, engaging, and heartfelt with original songs that charm – even our rural audience."
What People Are Saying about Elisa's Book
"Big city girl marries a small town guy—that story. But never more engagingly told than in Hundred Miles to Nowhere.  It's full of humor, heart, and in the end proves that love always wins. Women will love this book, and I did, too."
"An absolutely stunning debut. Brilliant, breathtaking and hopeful. Korenne is the ideal storyteller: part enchantress, part dogged reporter, wise, studious, generous. Her book is a superbly crafted journey into the unexpected riches of the rural American wilderness, and of the heart."
"I'm a romantic, but even I would have given poor odds to a romance between a man and a woman with different religions, different careers, different interests and — most important — different relationships to the Minnesota wilderness. But no matter that one's a native outdoorsman, the other a transplanted Jewish Philadelphian/New Yorker singer-songwriter! "Hundred Miles to Nowhere" makes you believe in the power of love, and of literature."
Sue Ready
Freelance writer and poet
Elisa is a brilliant storyteller that engages the reader from start to finish as we follow her heartwarming journey of self discovery from New York to the Midwest where she finds love and a place to call home. It is narrated with humor and candor. Elisa's expertise as a songwriter serves her well. The language in the book is eloquent and lyrical with each line carefully crafted. 
"Elisa Korenne has written an action-packed, heart-driven page turner. Each line is crafted with the focus and care of the song lyrics for which she has become known. You will want to slowly savor the reading of it, enjoying the rich nuances of Korenne's words and brilliant storytelling. Hundred Miles to Nowhere is a narrative tale of self-discovery in which preconceived notions of identity are turned sideways, and we eventually arrive at a place where we come to believe that with a little patience and humility, love truly is enough!"
Jerry Mevissen
Author of Good Shepherd
" Korenne's memoir chronicles her odyssey from New York to New York Mills with lush texture, exquisite description, and engaging storytelling. With unflinching candor, Korenne leads us on a thoroughly enjoyable romp through her two worlds."