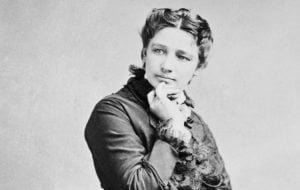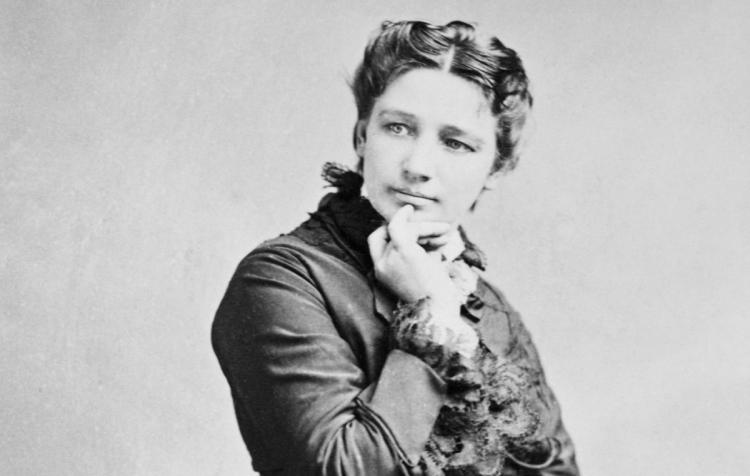 Hillary Clinton was not the first woman to run for office. The first female contender to run for America's highest office — Victoria Woodhull –preceded Hillary by 136 years.
In a Nutshell
Victoria Woodhull: Colorful, controversial 19th-century convention-defier. The first woman to run for president and free-love advocate. Born to an abusive snake-oil salesman who sold her in marriage to an abusive doctor and pimp, Victoria rose from poverty to become a traveling clairvoyant, the first female broker on Wall Street, the first woman to address Congress, and exiled to England after becoming infamous for her views on women's sexual emancipation. Consort of Cornelius Vanderbilt and reviled by contemporary feminists, Woodhull made history as the 1872 presidential candidate for the Equal Rights Party.
Proto-Feminist and Free Lover
Victoria Woodhull lived from 1838 to 1927. During a time when women were not supposed to work outside of the home, let alone talk about sex publicly, Victoria did both. She was known and reviled by contemporary feminists for advocating free love, or a woman's right to pursue happiness within or outside of marriage. "The very first necessity is freedom for women sexually," she said. She married three times and was open about sleeping with other men. Mainstream suffragists of the time called her "snake" and "impudent witch." They believed her radical views would distract people from supporting a woman's right to vote.
Abused as Child and Wife
Woodhull's strong belief in a woman's right to free love came out of her own experiences. At 16 years old, Woodhull was pushed by her small-time con of a father to marry the local shim-sham medical man. Not precisely a doctor, he sold fake medical cures to clients. After they married, Woodhull learned her husband was a drunk who preferred to stop working and continue her parents' practice of forcing her to scam clients by telling their fortunes.
Fortune-Maker and Presidential Prospect
After having a couple of kids with the "doctor," Woodhull left him to find her own fortune. Using her fortune-telling skills, she rose for pauper to heroine. With the help of her sister, Woodhull captured the attention of the 76-year-old railroad magnate Cornelius Vanderbilt. Vanderbilt gave the two women a chunk of money to invest on his behalf. They made a fortune with it. With their share of the returns, the ladies founded the first woman-owned Stock Brokerage firm and the first woman-owned newspaper on Wall Street. Woodhull was also the first woman to have a seat on the New York Stock Exchange, the first woman to own a newspaper, and a founder the Equal Rights Party for which she ran for president with running mate Frederick Douglass. Her platform was tax reform, better education, anti-monopoly laws, and sexual emancipation.
What do you think?
Victoria remained true to herself in a society that reviled her for her choices. What do you think is Victoria Woodhull's legacy? Share your thoughts in the Comments Section below.
Elisa Korenne's Song "Love to Love"
Here's "Love to Love," the song inspired by Victoria Woodhull off my newest release Concrete: